Home Selling Tips: Simple Ways to Keep Your Home Show Ready
Posted by Jordan White on Thursday, December 23, 2021 at 4:38 PM
By Jordan White / December 23, 2021
Comment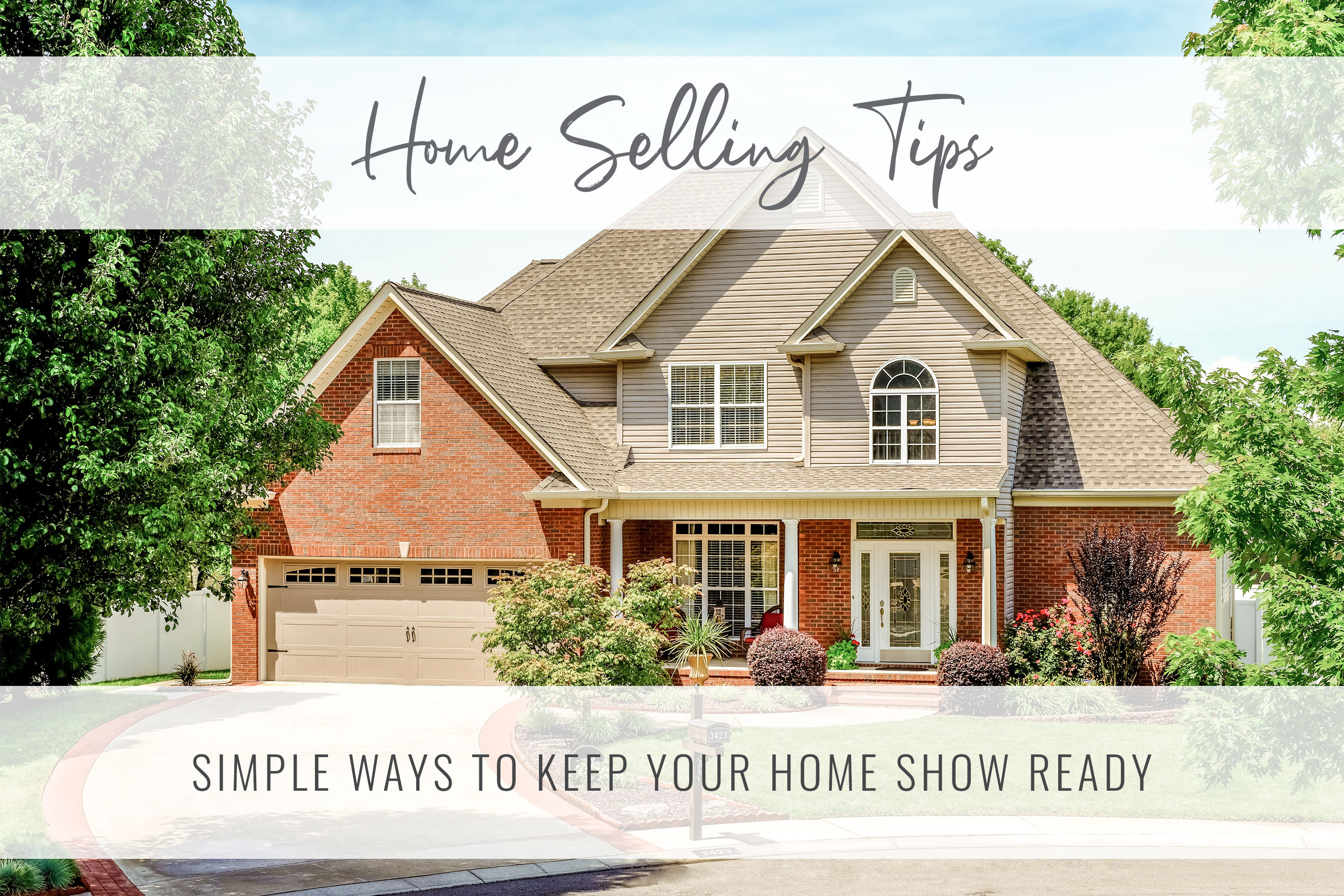 Showing your home to prospective buyers is a vital step in the home selling process. It is important to make sure your home is "show-ready" in order to highlight your home's potential. A little effort and time preparing for showings along with some daily maintenance while the home is listed can not only help your home sell faster, but it can also lead to more money in your pocket.
When preparing for showings, your goal should be to create a space in which buyers can envision themselves living. The most effective way to do this is to present a clean, organized, and depersonalized space for mass appeal, while also keeping in mind that each house is different and has unique features that should be showcased. Here are a few generalized tips to help you get your home ready for showings and at the top of a buyer's list.
Exterior/Curb Appeal
So where to start? When a buyer first sees a home in person, the appearance of the exterior can make a lasting impression, and affect a buyer's opinion on the rest of the property. In some instances, buyers won't want to even go inside due to the condition of the exterior. Making sure the exterior of your home is manicured will make for a positive first impression.
Make sure your lawn is mowed
Weed garden, plant flowers, and mulch garden beds
Keep porch/patio/deck swept and clear of bugs (especially spiders and webs)
Try to keep yard generally tidy
Kitchen
The kitchen is one of the most important interior spots of the home. Kitchens tend to become a focal point for most buyers. Keeping your kitchen clean can create a more appealing atmosphere, and a clutter-free kitchen can give the impression of a larger, more open space.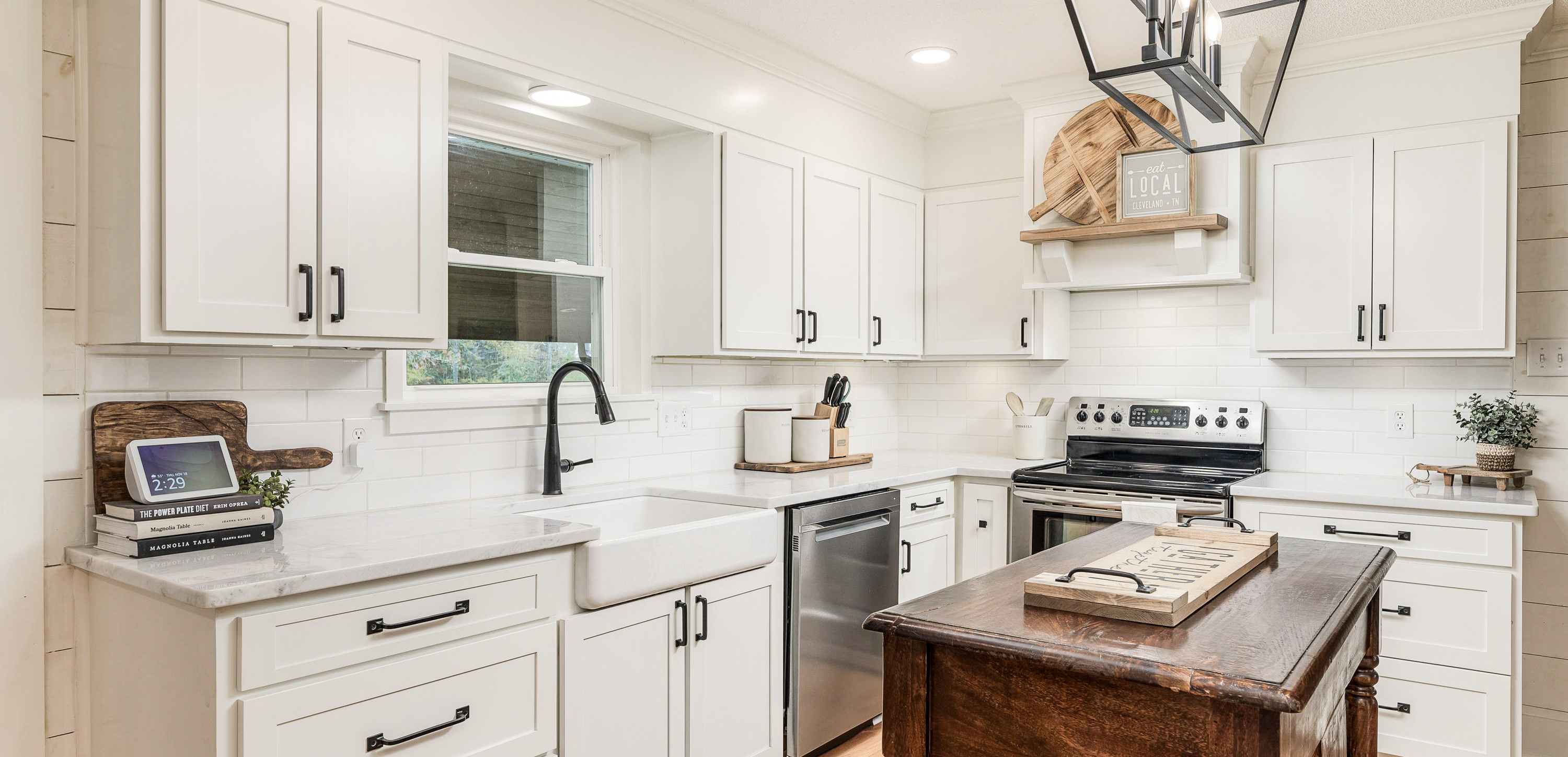 Keep appliances and counters wiped down and free of built up food and fingerprints
Keep dishes clean and out of the sink, or store dirty dishes in the dishwasher
Have all food stored away in cabinets or pantry
Be conscious of trash and unwanted odors
Make sure floors are swept and mopped
Common Areas (Living Room/Den/Bonus Room)
When it comes to common areas, which are usually the most lived in, decluttering and keeping things organized and clean make a large impact.
Stage pillows/blankets on couches, chairs and baskets
Declutter tables
Limit personal photos
Ensure all dirty dishes are in the dishwasher or cleaned
Have everything stored in its proper place
Bathrooms
Maintain clean bathrooms as much as possible.
Mirrors clean, toilets scrubbed, showers maintained, sinks clean, etc.
Dirty laundry put away
Bedrooms
Similar to common areas, keeping the bedrooms decluttered and generally clean is all that is needed for showings.
Beds made
Any personal belongings and valuables are stored in a secure location or removed
Nightstands/tops of dressers clean
Laundry put away
Other General Tips:
Depending on the time of year, make sure your home's temperature is comfortable.
Check for unpleasant/overwhelming smells. This includes candles, burners, trash, pet odors, etc.
Ensure all guns are properly locked away, and preferably hidden.
Some people are apprehensive around animals regardless of how well-trained or mild-mannered they may be. We recommend taking them with you for showings. If this is not possible, keeping them confined to a certain area is best to ensure the showing goes smoothly.
Be sure to ask your agent for feedback from agents who have previewed the home with their potential buyers to see if there are any improvements that can be made along the way. Though the selling/showing process can be stressful at times, sticking with these same rules in your everyday routine is well worth the effort. Hopefully these tips are helpful for you, and we wish you the best of luck on selling your home!